You Don't Have to Take Our Word for It!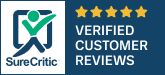 Here's what some of our satisfied customers have to say about Manyo Motors:
He's the most honest mechanic I've ever had, and he and his team do great work at an extremely fair price.
Excellent service. Great people. Highly recommend.
Have a great experience every time I come to the shop. Amazing service, great prices, and nice atmosphere. Definitely recommend.
Great place to get your vehicle repaired. Honest and great service. Prices beat anyone around. They offer a shuttle service if needed also.
I've been taking my cars to Manyo Motors for 3 years. Dave and his team quoted me a really fair price and he did it in the fastest way possible. They even gave me a ride back to my house after I dropped my car off. I couldn't imagine going anywhere else besides Manyo Motors.
Direct and to the point... Dave and his team and are top notch... An auto repair place that fixes what you need fixed.... NOT one that is sticking their hand in your pocket for things that you may need in the next 6-12 months!
Great place and great people! I had a brand new tire punctured with two holes. They patched it up well and saved me the cost of another brand new tire. I highly recommend Manyo Motors.
I called Manyo Motors to schedule an emission test. The woman on the phone told me there is no appointment necessary. When I got in, the same woman took care of everything and the whole process took 4:49 min. Great customer service. Only recommendation I have is to set up a little box next to the welcome desk so people can tip her!
Dave and his team provide honest and friendly service and are down to earth/honest people that will go out of their way for you
Best place to go to if your car needs fixing. Super reasonable prices and very down to earth people. I don't go anywhere else. I've never had a bad experience and have never been quoted an outrageous price for any of my repairs. Give Them A Shot!
Dave (the owner) is honest, fair, friendly, and reliable. He's always there, and I've always felt good about taking my car to Manyo. I trust his work and his word. I've referred all my family's non-warranty cars there, have told every friend who needs a car or has car problems, and continue going to Manyo myself. After 7 years of taking my car here, I want Dave's opinion on my next car, because I will be taking it there too.
I've been going to Manyo for about 2 years now. Dave and his team always do a great job. I will continue to bring our work and my personal vehicles to Dave. He honors his warranty, which has been due to part failure , not labor without any hassle. He seems to have a genuine care for his customers!
Discover More About Reviews and Repair Services At Manyo Motors in Milwaukee

Auto Repair Near Shorewood
Preventive Maintenance
Auto Repair Near Highway 43